Scholarship Dinner
8/04/2020





Monthly Meeting
9/01/2020




Monthly Meeting
10/06/2020



Reverse Raffle
10/20/2020



New Member - Vince DePasquale
Our newest member was sworn in last night. Vince is from Louisville and decided to join after his daughter, Alexis, received a scholarship in 2019. Welcome aboard, Vince!
2020 Scholarship Dinner
What a fabulous group of college-bound kids who received scholarships this week from our Unique Club Scholarship Foundation. A mind-boggling 4.7 grade average; another who earned two Associate Degrees before receiving her high school diploma and all of them already having a lifetime resume' of contribution to civic programs and volunteer work.
The committee was spot-on in their selections but of course with the resumes these kids sport, it was a no-brainer. The recipients were awarded $2,500 each for a total amount of $32,500. Dinner photos of the recipients and their families will be made available soon as well as all other photos but for now, enjoy this PowerPoint presentation of the 2020 Scholarship Recipients. Click here to view the scholarship recipients and their families at the scholarship dinner or click here to view a PowerPoint presentation from the dinner.
We hope to have the remaining photos on our Facebook page soon!
Ben Battista Obituary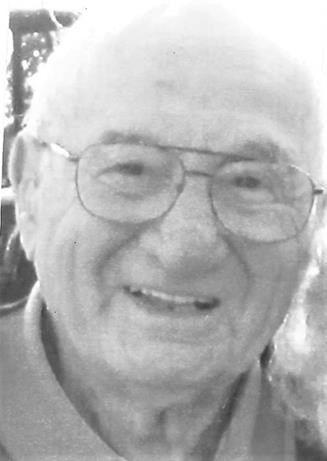 Ben Battista, 96, of Canton, passed away, Saturday, July 4, 2020 at Canton Christian Home. Born in New Castle, Pa. on July 25, 1923, a son of the late Henry and Rose (Baptiste) Battista, also preceded in death by two brothers, Joe Battista, Bennie Battista; two sisters, Adeline Di Battista and Esther Hendrix. Employed for many years as a salesman at Ohio Battery and Ignition Company of Canton before retiring in 1988, also a member of UNIQUE Business Club of Canton. Served in the U.S. Army as a PFC in WWII.
Besides his wife, Mary (Serena) Battista, married May 4th, 1946; he is survived by daughter, Sandy (Fred) Schumacher, of North Canton; son, Jim (Linda) Battista, of Raleigh, N.C.; sister, Stella Torcasio, of Canton; brother, Bob Battista, of Massillon; three grandchildren, Anne (Brian) Livingston, Rocco Battista, Katy Wade; three great-grandchildren, Ellie and Jack Livingston and James Wade.
A private entombment service will be held. Memorial donations can be made to Canton Christian Home. The family extends gratitude to Canton Christian Home for their sincere, heartfelt care. You may add your condolences on our website: 
www.waltner-simchak.com
.
Waltner-SIMCHAK Funeral Home
Locally Owned Since 1917
330-455-0293
Published in The Repository on Jul. 7, 2020.

Scholarship Dinner
Our 2020 Scholarship Dinner will not be open to all members this year due to Covid-19. Rather, only the scholarship recipients and two family members plus the Scholarship Foundation Board Members and their spouses will attend. The foundation board is extremely sorry for this decision but it has been made in the best interest of the scholarship recipients, their family members and all members of the Unique Club.
It was indicated at our July meeting plans are to have the Reverse Raffle and Christmas Dance as scheduled. Our next meeting will be held at Tozzi's on Septmeber 1, where we will hear more about plans for these exciting events.

June Meeting
Club President, Mark Mahon, has directed me to send a notice out cancelling our June meeting because of the COVID-191 and the fact so many of our members are within the ages under highest risk. Mark feels bad about cancelling but he indicated the health and safety of our club members and their families is most important to him.
July Meeting
We will be back in business for July providing the restriction for large gatherings is lifted by the State of Ohio. Our July meeting is scheduled to be held at Skyland Pines on July 7. You can assume we will be having that meeting unless you hear otherwise from us.
Scholarship Dinner
We will be updated as to the status of the Scholarship Dinner at our July meeting. We are certainly hopeful we will be able to have that dinner in the traditional manner.
Wine Pairing
Frank Ranalli has indicated the Italian Festival and Wine Pairing event has been cancelled due to the pandemic. Frank has destroyed all of the checks given to him in payment of the wine pairing. Please void the check on your check register. Any questions about the wine pairing event should be directed to him. His phone number is 330-575-1643 and his email is Frank.Ranalli@gmail.com.
Akron Rubber Ducks
Glen Buttacavoli has also indicated the social event at the Akron Rubber Ducks has been cancelled. It is unknown at this time if there will even be a game. Any questions about the event should be directed to him. His phone number is 330-936-3429 and his email is buttcafe@aol.com.

February Report
Club Treasurer, Sam Dorto, is making available Unique Club financial information to view on our website. Click here to view.
2019 Financial Report/2020 Budget
After several years of outstanding service as club treasurer, Forest Tolfo decided not to run for office for 2020. His position is being taken over by Sam Dorto but Forest has agreed to help when needed. Forest closed out his books formally at our January meeting by covering financial reports for 2019 and the budget for 2020. You can view the documents that he distributed by clicking here. Thanks so much Forest for all that you have done and for leaving us on solid financial ground to start the new year. Since Sam is taking over Treasurer duties, his position as chairman for the Christmas Party is being assumed by Frank Ranalli.
Bocce Ball Anyone?
Club Member, Nicholas Mazzocca, spoke at our January 7 meeting about putting together a Bocce Ball team for the summer league at Weis Park. Nick hopes to get eight Unique Club members which offers plenty of room for subs and alternates to allow for rotations, vacations, etc. Nick emphasized this will be a social night out for us. The club has budgeted $500 to cover shirts and possible other expenses. Cost to members will be $20 which covers prize money for the top three teams, banquet, administrative expenses, etc. If you are interested contact Nicholas by phone at 330-837-6685 or email nicholasmazzocca@yahoo.com.
Flags of Freedom
Mike Ziccardi introduced his friend Steve Toohey, Founder and President of Flags of Freedom, a non-profit 501(3)(c) organization. Its mission is to honor veterans who gave their lives in serving our country as well as the men and women who have served or are currently serving in the U.S Armed Forces. You might have noticed the flags at Perry High School or Jackson Community Center on certain holidays. This is just an example of Steve's wonderful work. Steve surprised the group by presenting a $500 check to our Scholarship Foundation. Steve's work cannot be done without financial suppport. He can be reached at 330-904-3651. Thanks so much Steve for your very generous donation!
Wine Pairing
Mark the date - The popular wine pairing event sponsored by our very own Unique Club will be held on Friday, June 12, 2020. Frank Ranalli will be chairing it again. He has indicated details are currently being worked out. The Italian Festival will be held on Thursday, Friday and Saturday, June 11, 12 and 13 respectively. Detailed information will be given to you as soon as more is known.
Meet Isabel Lombardi
You might have read this article in the January 5 Canton Repository about Isabel Lombardi, daughter of club member Mike Lombardi. Although only 11 years old, she wrote a grant and received $2,500 for a program she helped lead to provide necessary products for Canton City School students at Allen Elementary. You can read about by clicking here. I'm stealing the words of Frank Ranalli, "What a loving and kind act!"
2020 Trustees & Board of Directors
Here are the board members for the year 2020. Forest Tolfo did not run for the Treasurer position so Sam Dorto is taking his slot. Dick Moecia agreed to remain Secretary for one more year:
President - Mark Mahon
Vice President - Adam Mahon
2nd Vice President - Glen Buttacavoli
Treasurer - Sam Dorto
Secretary - Dick Moecia
Trustee - Bob Rosetta
Trustee - Ben Stoffer
Trustee - Mark Capuano

Scholarship Foundation Donor
Max Wachtel surprised membership at the Unique Club's Annual meeting on December 3 with a $10,000 donation to the Unique Club Scholarship Foundation. This donation was in memory of his spouse, Roxanne, who passed away in September. Max is very open that he is not of Italian descent. Notwithstanding, Max served as the club Seceretary and Treasurer in the past and continues today to be very instrumental in making club policies and as the club historian. Max qualified for membership as Roxanne's spouse (DePasquale). Roxanne also volunteered for many organizations throughout her lifetime. The scholarship program meant everything to her as that's where she wanted any donations to be made in her memory upon her death. So Max, thanks so much for your generous donation. Your generousity will help college bound kids which is exactly what Roxanne wanted.
How about a Trip to Italy?
Mike Audi and his spouse Cindi Rossetti-Audi are going forward with their Boungiorno Italia trip to Italy. They are having a second informative dinner/meeting at their house on Sunday, December 5, from 3:00 to 5:00 and all Unique Club members are invited to attend. His address is not shown here for privacy reasons but can be obtained using our secured members page. The information will also be emailed to members. Click here for the trip flier.
Reverse Raffle
Kudos to Mark Mahon, Adam Mahon, their spouses and Ray Sprankle for the outstanding job they did in selling all tickets for the Reverse Raffle and for running the event in perfect fashion. This will help immensely for budgeting purposes in December, which believe it or not, is right around the corner. Moreover, several winners donated some or all of their winnings back to the club which will ultimately help the Scholarship Foundation. And the winners who split $2,500 were:
Roy & Linda Heinzer
Mike Fredricks, Fredricks Insurance
A Cut About Tree Service
Forest Tolfo (again)
Terry Stan
Board winners were:
Ben Stoffer
Emily Stoffer
Ray Sprankle
Cathy Durant
The $100 winners were:
Dick Moecia
Andy Ginella
Trevor Stan
Tim Novelli
Food and fellowship was great. Folks especially liked the hot plate that food was served on. It guaranteed food was piping hot throughout the entire meal.
Scholarship Dinner
View the 2019 Scholarship recipients and their families by clicking here
by Chairman, Ben Stoffer: The Unique Club of Stark County completed another successful year of awarding 10 Stark County high school graduates our annual college scholarship at La Pizzaria Restaurant.  It was an extra special evening as The Unique Club honored the memory of long time scholarship committee member Sid Edwards by presenting Carol Edwards with a heart-felt presentation and a plaque in memory of Sid.  Gaetano M. Cecchini and Guy A. Cecchini were in attendance to present our first scholarship award of the evening followed by our seven current Scholarship Committee Members who presented to the other nine recipients.  This year's scholarship recipients enjoyed a great evening with their family members as well as our Unique Club members and guests that were in attendance.  The Unique Club looks forward to continuing the tradition of awarding scholarships to Stark County high school graduates for many years to come
For older news, go to our archives page