A Message from the Desk of Gaitanno (Guy) Cecchini
Subject: Re: Resolution to Abolish Columbus Day in Cleveland to be Voted Upon by Cleveland City Council on Wednesday, July 24th. We Need Your Help.
Dear Italian American Colleagues,
We have just been made aware that the Resolution to abolish Columbus Day and replace it with Indigenous People's Day in Cleveland will be voted upon at a special meeting of Cleveland City Council which will be held this Wednesday, July 24th, at 4:00 pm at Cleveland City Hall. Since this resolution was introduced in May, we have spoken to the Mayor and Council leadership to explain to them the significance this day holds in the celebration of our heritage.   We have endeavored to convince the Council members that the Indigenous People's request to eliminate one group's heritage day in order to establish a heritage day for themselves, is in itself a confrontational and divisive request, which is certainly not in the community's best interests.  We have recommended to City Council that they select another day to designate as Indigenous People's Day. Many of you, as well as hundreds of other people in our community, took the time to send thoughtful and well worded emails to the Council members advocating the retention of Columbus Day in Cleveland.  Those emails were very helpful. We are now at the point where a final decision will be made this Wednesday, and we again need your help. We need to get a huge crowd of our supporters to attend this City Council meeting. We are asking you, and anyone else you are able to bring, to be present at this Council meeting as a strong show of support for the retention of Columbus Day. Those of you who head organizations should kindly forward this request to your membership, and others of you, to your friends.   Please remember that the Native American community will again be at this meeting to attempt to pressure the Council, so it is critical that we have a much larger crowd present at the meeting than they do. After the meeting we will host what we hope will be a victory celebration at Nido Italia restaurant in Little Italy.  Everyone who attends the Council meeting will be our guest for the dinner immediately thereafter, with dinner beginning about 5:30 pm. (If the group you are bringing is sizable, please let me know so we can be certain to have plenty of food for everyone.) Few opportunities in life come along such as this, that allow you to do something meaningful to help preserve your heritage.   So take a few hours of your time to come to this important meeting to show your pride in your heritage, and then come to Nido as the ISDA's guest to celebrate one of the most important events to take place in the history of Cleveland's Italian American community! Any questions, please call or email. Thank you, Basil M. Russo  440-452-6443 Chairman, Cleveland's Columbus Day Parade National President, Italian Sons and Daughters of America Basil Russo
Sent from my iPhone
On May 10, 2019, at 2:13 PM, Basil Russo <
Basil@orderisda.org
> wrote:
Dear Italian American Colleagues, This past Monday a Cleveland City Councilman, Basheer Jones, introduced a resolution to change the name of Columbus Day to Indigenous People's Day in the City of Cleveland. This is an extremely important matter to our Italian American community. As chairman of the Columbus Day Parade in Cleveland, I am contacting you, and your organizations, to ask for your help. Columbus Day celebrations began throughout our country in the 1890's in response to the New Orleans lynchings of 11 Italian immigrants.  They had been tried in a court of law for the alleged shooting of the city's police chief, and none of them had been found guilty. The city's mayor then orchestrated a vigilante mob of over 8,000 people who clubbed, shot and hung these innocent immigrants. Last month, on April 12th, after 128 years, the city of New Orleans finally issued a formal proclamation apologizing to the Italian American community and the descendants of those lynched.  Inexplicably, you will never read anything about these lynchings in any American history book. Columbus Day Parades began in the Italian neighborhoods in Cleveland about 100 years ago.  When the ISDA become the financial sponsor of the parade along with NOIA, I moved the parade to Little Italy and have served as the parade chairman since 2004.  Many of your groups proudly march in the parade. Over time Columbus Day has become synonymous with Italian American Heritage Day - a day when we celebrate our culture, our accomplishments, and our contributions to our country. Beginning about 25 years ago, some Native Americans, some radical student groups, and political revisionists began protesting Columbus Day.   Their goal was, and is, to attempt to rewrite American history to have it conform to their own misguided political and social agendas.  Much of their rhetoric involves an attack on Christianity and a condemnation of the European colonization of America. In an effort to accomplish their goal, they attempt to vilify Columbus by spreading exaggerated and often fabricated facts.   They attempt to mislead the public by applying contemporary values and standards to a historical who lived over 525 years ago. That is a flawed and dishonest way to judge a historical figure.  Any historical figure can only be fairly judged by the values and standards that existed at the time in which they lived. Otherwise great American historical figures such as George Washington and Thomas Jefferson would also be regarded as villains since they owned slaves. Italian Americans in the Greater Cleveland area need to act in a unified manner to address this threat to our heritage. Our community needs to do the following three things if we are to preserve Columbus Day and our Columbus Day parade: 1)   Make the members of our organizations aware of this movement to abolish Columbus Day.   An easy way to do so is to forward this email to your  organization's membership and your friends. 2)    Send polite, but forceful emails to the 17 members of Cleveland City Council  letting them know that our community strongly opposes any effort to rename Columbus Day. The council member's emails are listed below.   (I have been working very closely with Councilman Matt Zone and Michael Polensek as well as Mayor Frank Jackson, who all support our cause). 3)   When the resolution is brought to the floor of council for a vote, it is important that we have several hundred Italian Americans at that meeting.   I will let you know whenever that date is set. Let's all work together to protect and preserve a heritage we all love.  Please begin today by spreading the word in our community and by sending emails to the councilpersons. Should you have any questions, either email me, or call me at 440-452-6443. Thank you, Basil M. Russo National President, Order Italian Sons and Daughters of America 
www.orderisda.or
g Executive Committee Member, National Italian American Foundation Vice Chair, Conference of Presidents of Major Italian American Organizations Chairman, Cleveland"s Columbus Day Parade Cleveland City Councilpersons email addresses:
kkelley@clevelandcitycouncil.org
jjones@clevelandcitycouncil.org
kbishop@clevelandcitycouncil.org
kmccormack@clevelandcitycouncil.org
kjohnson@clevelandcitycouncil.org
pcleveland@clevelandcitycouncil.org
bgriffin@clevelandcitycouncil.org
bjones@clevelandcitycouncil.org
mpolensek@clevelandcitycouncil.org
kcomwell@clevelandcitycouncil.org
ahairston@clevelandcitycouncil.org
dbrady@clevelandcitycouncil.org
abrancatelli@clevelandcitycouncil.org
jsantana@clevelandcitycouncil.org
mzone@clevelandcitycouncil.org
bkazy@clevelandcitycouncil.org
mkeane@clevelandcitycouncil.org
communications@city.cleveland.oh.us
 (Mayor Jackson)
Winery Tour
Joe Cavalier has asked me to notify you there are only 25 seats left for the 'Back by Demand', Geneva Wine Trip scheduled for Saturday, September 7. He has a waiting list of non-members interested and plans to open it up to them after the Scholarship Dinner. So, if you are planning to attend this function, don't forget to sign up at our July meeting before it's too late. For questions, call Joe at (330) 412-9013 or email at jcavalier002@neo.rr.com
Wine Pairing
Get your tickets NOW before it's too late. The Unique Club is sponsoring this event to be held at the Italian Festival on Friday, June 14. Tickets for club members and one guest are half price but they must be purchased through Frank Ranalli no later than June 4. Click here for the flier or call Frank for 330-575-1643.
Fieldcrest
This event has been cancelled. Fieldcrest no longer offers a Sunday Buffet. For questions, call Glen Buttacavoli at 330-936-3429.
Bocce Tournament
Italian Festival Date: Thursday, June 13th, Friday, June 14th and Saturday, June 15th
The Capuano and DeSarro families are excited to once again run the tournament, which is sponsored again by Papa Bears Italian Restaurant and Pizza Oven!
This year, the Festival and the tournament will be held at Weis Park which is located at 2600 Harvard Ave NW, Canton, OH 44709, which is right next to Saint Haralambos Greek Orthodox Church on Harvard.
We are also pleased to announce that the tournament will be played on 4 professional grade Weiss Park courts that are completely under roof so, rain or shine, we will be able to play uninterrupted! And, with 4 courts to play on, we can accommodate up to 50-60 Men and Women teams! As we have done so in the past, we will present trophies for Men and Women 1st and 2nd place teams, donated by Stahlhebers in Perry Township.
NEW THIS YEAR, we are introducing a TEEN BOCCE TOURNAMENT
for boys and girls 13-18, which can be mixed teams or not. We need to get our young people interested in carrying on the tradition of the Festival and think that having fun playing Bocce Ball is a great way for them to get involved! We have not yet determined what the 1st and 2nd place prized will be, but we anticipate they most likely will be trophies or perhaps gift cards; TBD. We can take up to 12 Teen Teams.
Again, this year, there will be a $20 entry fee for Men and Women only which is a donation to the Scholarship Fund of the Unique Club of Stark County. Teens play for free!
For information, call Mark Capuano at 330-417-5843.
Financial Report
Click here for a report of our 2018 Revenue & Expenses which was approved by general membership at our last meeting. For questions or comments, contact Treasurer Forest Tolfo at 330-418-2634.
The United Fossaltese Club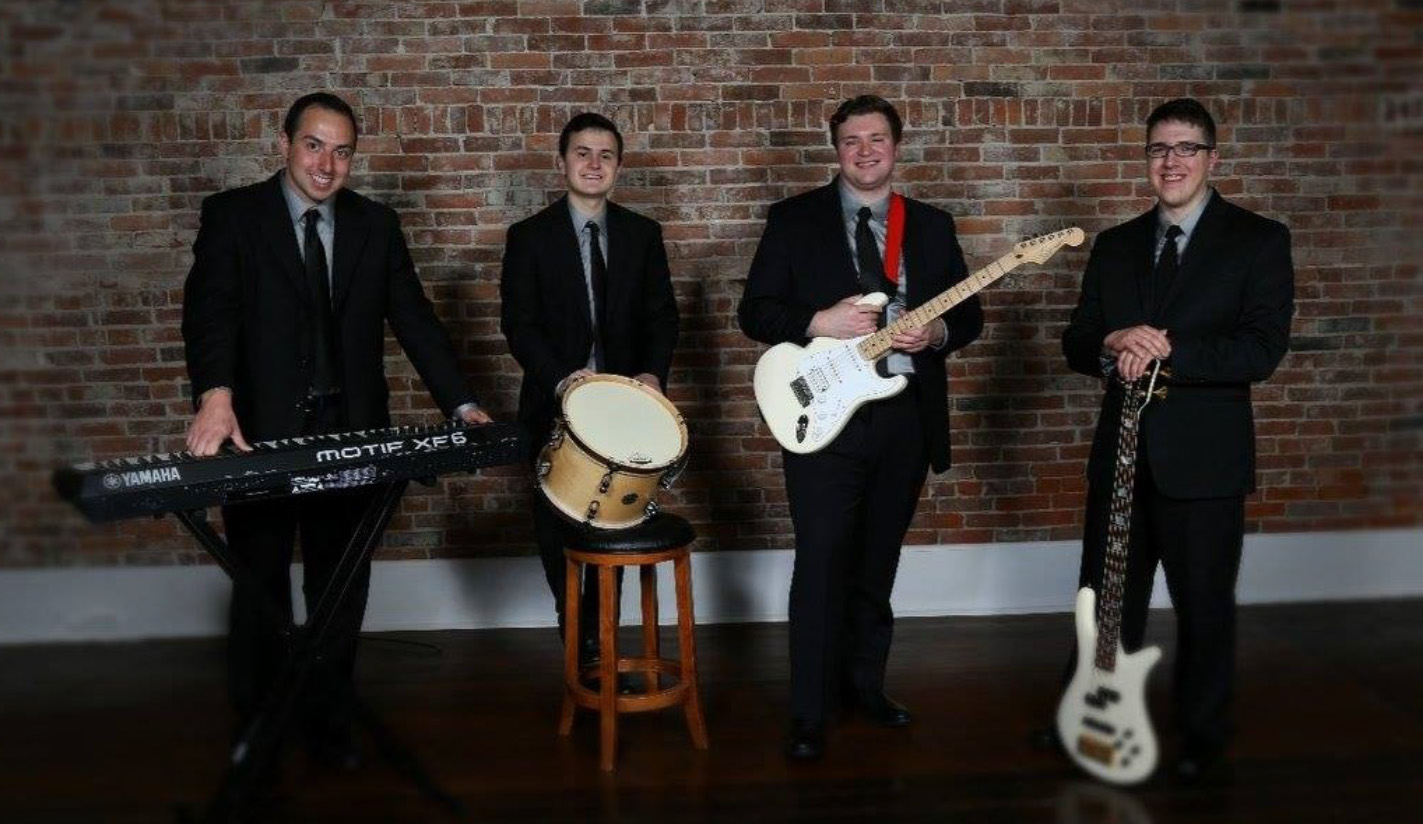 Pen this in! The 42nd Anniversary Dinner Dance sponsored by the United Fossaltese Club will be held at Skyland Pines on Saturday, April 6, 2019. Tickets are $50 per person which includes dinner and open bar or $20 for children under 12 years of age with children's menu.
There will be music and dancing from 8:00 to midnight by club member Andrew Pillegi and the GliItaliano Band.
The attached flier has greater detail. Visit the United Fossaltese Club website by clicking here.
Member's Ads
We plan to add a new page in 2019. We will place ads from member's only businesses on this page just for you. Please try to support them whenever possible. Check out the first, Senior Life Care Consultant Advisors from Glen Buttacavoli.
Constitution Change Passes
Click here to view or print the entire document! There were 37 members present to vote on the proposed Constitution changes chaired by Dick Moecia with considerable help from Sam Dorto, Glen Buttacavoli, Bob Rosetta, Adam Mahon, Andy Ginella and Leo Fernandez. There were 24 votes needed to pass the seven article changes but it didn't matter because club members unanimously approved the changes. Changes made include streamlining many processes. Another change allows family members to direct payment of the customary $100 and $50 payments upon the death of a member or member spouse. It gives the club flexibility with large donors and authorizes the club to create an investment committee so that large donations can be invested in the club's best interests. The new Constitution, amended December 4, 2018 has already been placed on our website. Here's a synopos of the changes:
Article I – (Description) Eliminates (125) limit of general members allowed in the club.
Article II – (Membership) Streamlines application process. Eliminates current requirement to resign in writing. Upon death of member, club may donate $100 to a charitable organization designated by family or if no designation is requested, then as designated by the Unique Club.  Upon death of member's spouse, club may donate $50 to a charitable organization designated by family or if no designation is requested, then as designated by the Unique Club. Voting of membership applications shall be by one of the following methods by motion of the members present at the time of the vote:



By motion of "acclamation"
Voice vote indicated "Yea!" or "Nay!"
Secret Ballot

Article III - (Dues& Fees) Includes requirement to pay $20 for Unique Club shirt with application. Allows the board to increase the annual dues for either the Operating Account or Scholarship Fund.
Article VII - (Election of Officers) Streamlines nomination process of officers and board of trustees. Provides for election of officers by one of the three methods detailed in Number 2. Changes officer terms from one to two years.
Article IX - (Powers of the Board of Trustees) Allows the board to authorize any expense up to $1,000 without approval by general membership. Provides for an Investment Committee.
Article XII - (Fundraising Committee) Clarifies Unique Club & Scholarship Foundation are two separate entities. Defines purpose of the Fundraising Committee is to raise money for the Scholarship Foundation. Removes requirement to invest large donations at interest bearing account in banks or savings and loan. Provides for donations to be invested by Investment Committee. Provides "continuous" large donations can be awarded in the same year. Authorizes the board of trustees to name a scholarship after any individual based on act of kindness to the club for up to one year.
Article XV - (Dissolution) Provides for any funds remaining in club account to be transferred to Stark Community Foundation upon dissolution.
Board of Trustees - 2019
Membership also voted on our new installment of officers and trustees for 2019 - 2020. They are as follows:
President - Mark Mahon II
1st Vice President - Adam Mahon
2nd Vice President - Glen Buttacavoli
Treasurer - Forest Tolfo
Secretary - Dick Moecia
Trustee - Bob Rosetta
Trustee - Tom Disabatino
Trustee - Ben Stoffer
Trustee - Sam Dorto
Christmas Dance
This is a reminder to get your reservation in for the Unique Club's annual Christmas Dance scheduled for Saturday, December 1 at Skyland Pines. It's almost unbelievable: You get Hors d'oeuvres, steak, chicken or scrod dinner, live music, dancing and even four drinks per couple for only $60 per couple for members or $90 for non-members. So hurry before it's too late. Contact Sam Dorto for questions at 330-417-4247 or click here for a copy of the invitation.
Constitution Changes
Please schedule your time so that you can attend our meeting on November 6 at Papa Bears. There are several proposed changes that will be voted on at our Annual Business Meeting in December and we plan to discuss them in November. A copy of the changes has already been emailed to all members and mailed via U.S. Postal Service to all membes without email. The following links will take you to the proposed changes:
Proposed Changes | Proposed Changes since Printing
We hope to see you at Papa Bears!
Reverse Raffle
A version of this was posted on Facebook last night, immediately after the Reverse Raffle ended: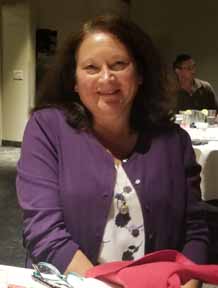 Do you like a story with a happy ending? The Unique Club has issued scholarships for decades and this year issued a record $20,000 to college bound kids of Italian descent. None of this would have been possible without the work of our very popular member, Ray Sprankle, who ran our reverse raffle for years generating thousands of dollars. Ray suffered a life-ending stroke the day after our raffle last year. He was a dear friend to us all and a key player in generating money for the club. Thankfully, the Mahon brothers offered to run the raffle this year and it was appropriately named the Ray Sprankle Memorial Reverse Raffle. The raffle was a huge success as the last ticket was sold today at 5:36, less than an hour before the event was to start.
God bless Jean Sprankle, Ray's widowed wife, who was one of the five winners. Ray is looking down tonight with a smile on his face; happy for her and the club. But I truly believe we were all winners as the Skyland Pines meal was delicious and we were able to break bread and share laughs with friends. Congratulations Jean along with Barry Resnick, Pizza Oven, Copy Cat Graphics (who printed the tickets at no cost) and Ty Schneider. Other winners were Dennis Varn who won the $215 in the 50-50. He immediately donated half of that back to the club. Thanks Dennis! Mike Allesandro was the winner of the sideboard. Kudos to Mark & Adam Mahon, their spouses, Ray Sprankle, Jr. and all their helpers for making this event a huge success.
Scholarship Dinner
What a great group of kids awarded Unique Club scholarships in 2018! Their combination of outstanding character and grades would be the envy of any parent. Our banquet was held at LaPizzaria on Tuesday, August 7. LaPizzaria's delicious meal and service was great and our president Ben Stoffer did a beautiful job as the head speaker and in conducting the banquet overall! Congratulations Unique Club Scholarship Winners! Click here to see our 2018 scholarship recipients.
Italian Festival
The Italian Festival was a smashing success thanks to our newest member, Andrew Pileggi, the festival chairman. Unique Club membership contributed greatly to the festival as Mark Capuano and his family reintroduced the Bocce Ball tournament as one of the festival activities. There were 27 teams that competed and generated $540 for the scholarship account. Mark announced if courts at Skyland are completed in time, there will be a Bocce Tournament on Labor Day. There was also a wine paring event which was well received despite the lousy rain that dampened the event. The Unique Club will be sponsoring the event next year and our own Frank Rinalli will be chairing it. We hope club members will participate in the Bocce tournament next year and wine paring event.
Bus Trip
Click here for flier. Joe Cavalier has arranged for a bus trip on Saturday, September 8. This trip will take club members to three wineries in Geneva Ohio Wine Country including Laurello Vineyards, Ferrante Winery and Debonne Vineyards. Each stop will include wine tasting and appetizers. The trip will end at Grand River Cellars for more wine tasting and spaghetti and meatball dinner. The cost is $55 per person and there is limited seating. Contact Joe Cavalier at 330-4129013 to reserve your seat.
The "Father of EMS in Stark County"
Click here to read a great article in the April 29 front page Repository story about own Jack Liberator.
Mailing Address
The Unique Club now has its own mailing address. It is:
P.O. Box 9481
Canton, OH
44711

December Meeting
Don't forget, our December meeting is our annual meeting in which we discuss policy and events for the upcoming year. We will vote on a new applicant, Robert Stull. We will also accept nominations and vote on board positions.
Christmas Dance
The December 17 deadline for signing up for our annual Christmas Dance is right around the corner so send your check today to chairman, Sam Dorto. Contact Sam at 330-491-0473 for questions or if you have not received your invitation. It is important that you complete the form to ensure you are seeted with your friends. Tom DiSabatino's band will perform. Cost is $75 per couple for members and $100 per couple for non-members. Cost includes two drink tickets per person.